Back to News
For Immediate Release
Firmware Update: V3.0 for F4
We are pleased to announce the F4 v3.0 Firmware update.  For existing users of the F4, this update will add some key functionality found in the new F8n.
Advanced Look-Ahead Hybrid Limiters
Advanced Look-Ahead Hybrid Limiters add a 1 millisecond delay that enables the limiters to "look ahead", anticipating clipping before it's recorded. Limiting can be applied to each of the 6 channels simultaneously at full resolution, with 10 dB of headroom and controls for setting threshold, attack, and release.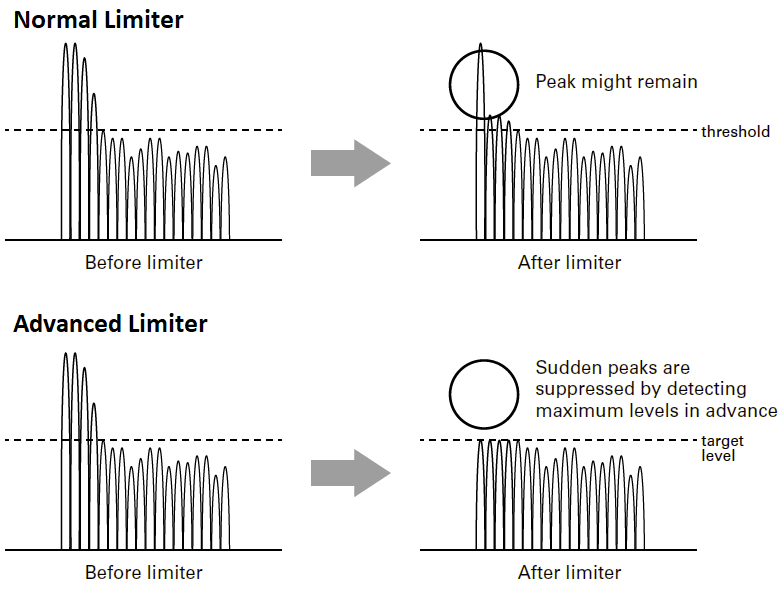 Zoom AutoMix™ takes some work off your plate, automatically adjusting the levels of your mix and helping you reduce any ambient sound. Now with this smart software, you can focus on what really matters – capturing a well-balanced mix.
Improved TC accuracy when powered off
Digital Boost for headphone monitor (up to +24dB)
Ability to record to SD card and USB Audio Interface simultaneously
Download the F4 v3.0 Firmware Update
For directions on how to update the firmware, please refer to page 148 of the F4 operation manual. For more details about V3.0 additional functions, please refer to the F4 v3.0 supplementary manual.
© 2019 ZOOM Corporation. All Rights Reserved.