Back to News
For Immediate Release
Software Update: Guitar Lab 6.0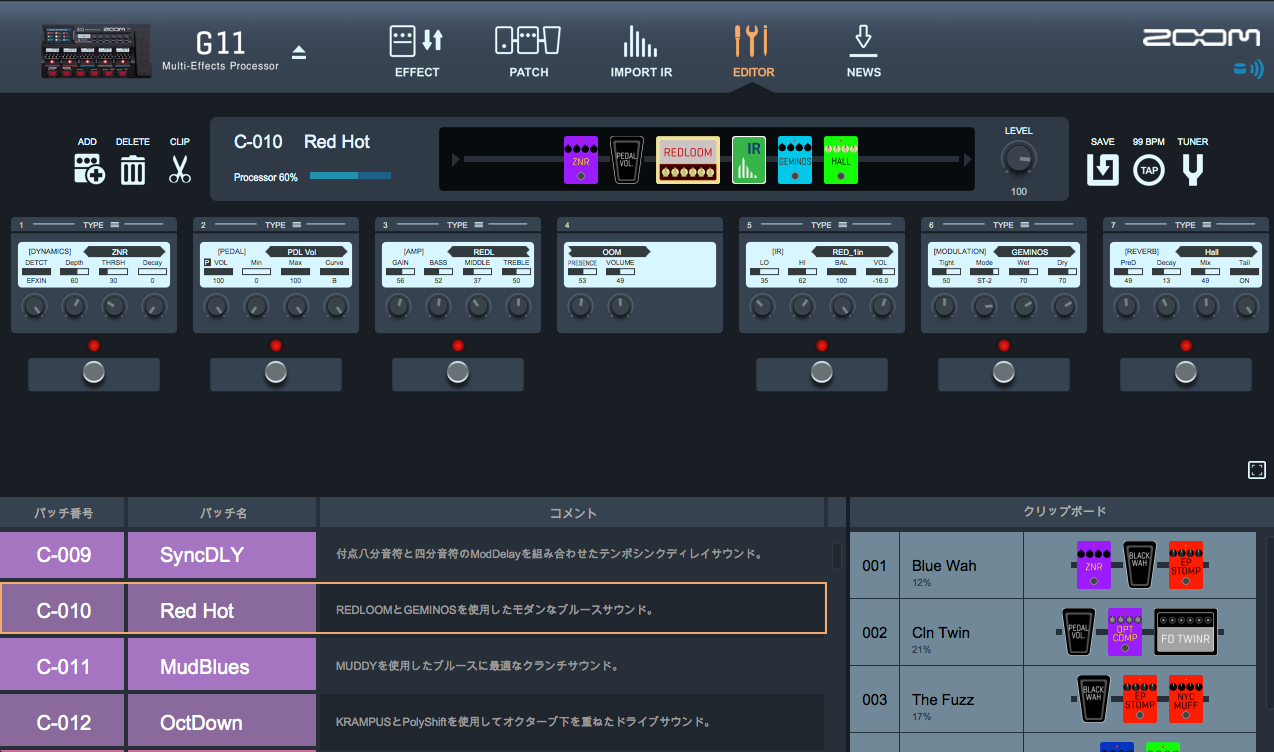 Guitar Lab 6.0 has been released to integrate the new features of the G11 Multi-Effects Processor.
When connected to your computer, the G11 can access the full editing features of Zoom Guitar Lab software for Mac/Windows PC.
In addition, Guitar Lab 6 allows to manage new functions of G11, such as IR data and hi-res tuner, and import/export of new original patches.
New and Improved Features
Full support of G11 with access to new Zoom original amps and stompboxes 
Compatible with following Zoom Multi Effects Processors: G5n / G3Xn / G3n / B3n / G1 FOUR / G1X FOUR / B1 FOUR / B1X FOUR / A1 FOUR / A1X FOUR / GCE-3
Improved editing of GEQ effect (bug fix)
Enhanced recognition of effect pedals when firmware update notification is set to OFF (bug fix)
Download the Guitar Lab 6.0 for Windows (ZIP / 36.9MB)
Download the Guitar Lab 6.0 for Mac (ZIP / 23.4MB)
© 2020 ZOOM Corporation. All Rights Reserved.