Back to News
For Immediate Release
Zoom F6 and F8n Recorders Receive AMBEO Certification
Zoom and Sennheiser Extend AMBEO for VR Partnership
September 13, 2019 — Zoom, a leader in audio for video recording, and audio specialist Sennheiser announce the expansion of their AMBEO for VR partnership to include the award-winning Zoom F8n Field Recorder, and the new Zoom F6 Field Recorder featurin 32-bit float recording and dual AD converters, that provides an unprecedented amount of dynamic range.
The F6 and F8n both use AMBEO A-B software, which directly converts the A signals of the AMBEO VR Mic to processing-compatible Ambisonics B-format. Zoom has been an inaugural member of Sennheiser's AMBEO for VR partnership program, created to ensure seamless workflows for VR and AR producers.
"At Zoom, we closely observe and monitor emerging audio technologies. We have clearly seen AR and VR production rising," commented Masa Iijima, Zoom Corporation CEO. "We are delighted to extend our partnership with Sennheiser and offer professionals and creators AMBEO's innovative recording solution with our new F6 and F8n field recorders."
"We are delighted that Zoom's F6 and F8n are part of the AMBEO for VR program, joining the Zoom F4 and F8, all of them extremely popular field recorders among VR and AR content creators," commented Véronique Larcher, Director of AMBEO Immersive Audio. "The AMBEO VR Mic is the leading Ambisonics microphone in the AR and VR fields. Including the AMBEO conversion software directly in the recording tool streamlines production workflows considerably."
Zoom and Sennheiser will be showcasing the F6/F8n and AMBEO VR Mic combination at this year's IBC in Amsterdam.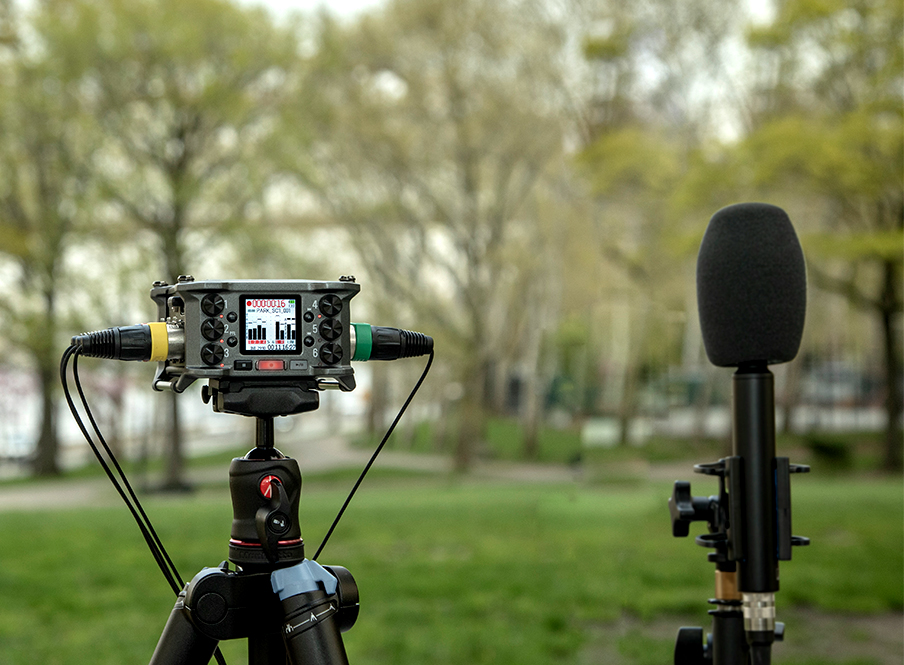 The Zoom F6 Field Recorder with Sennheiser's AMBEO VR Mic
© 2019 ZOOM Corporation. All Rights Reserved.