HD Video / Four–Track Audio Recorder
The Zoom Q8
Think of the possibilities.
You've never seen — or heard — anything like it.
The Q8 marries high-definition video with high-resolution audio, making it the perfect camera for music and video creators everywhere. Its 160 degree wide-angle lens and digital zoom ensure that you'll always capture the complete picture. Combine that with ZOOM's groundbreaking interchangeable mic capsule system and two XLR/TRS combo inputs for a world of options.
Complete compatibility for total versatility.
The Q8 comes with its own specially designed detachable X/Y microphone, yet it's compatible with most Zoom microphone capsules. If you already use an H5 or H6, you can swap their capsules with the Q8 too.*
Explore audio features
The Total Package
Easy to use and full-featured.
The Q8 offers a large full-color LCD touchscreen for ease of use, along with a wealth of advanced features. Dual combo XLR/TRS inputs allow the connection of external microphones and line-level sources, and a built-in speaker and stereo Headphone/Line Out jack provide audio monitoring; there's even an HDMI output for video monitoring.
Its high-quality 160-degree wide-angle lens and flexible mounting options mean that you can shoot high-def video anywhere you go. Plus there's a USB output that allows the Q8 to be interconnected with your computer so you can use it with your favorite streaming or editing software.
Explore features
XYQ-8 Wide-Angle X/Y Capsule
Immersive audio for incredible video.
X/Y stereo recording allows you to cover a wide area yet still maintain a strong center image. The XYQ-8 capsule is specially designed for use with the Q8. It features two matched unidirectional condenser microphones set at 120 degrees relative to one another for immersive stereo that complements the wide-angle image delivered by the Q8 lens.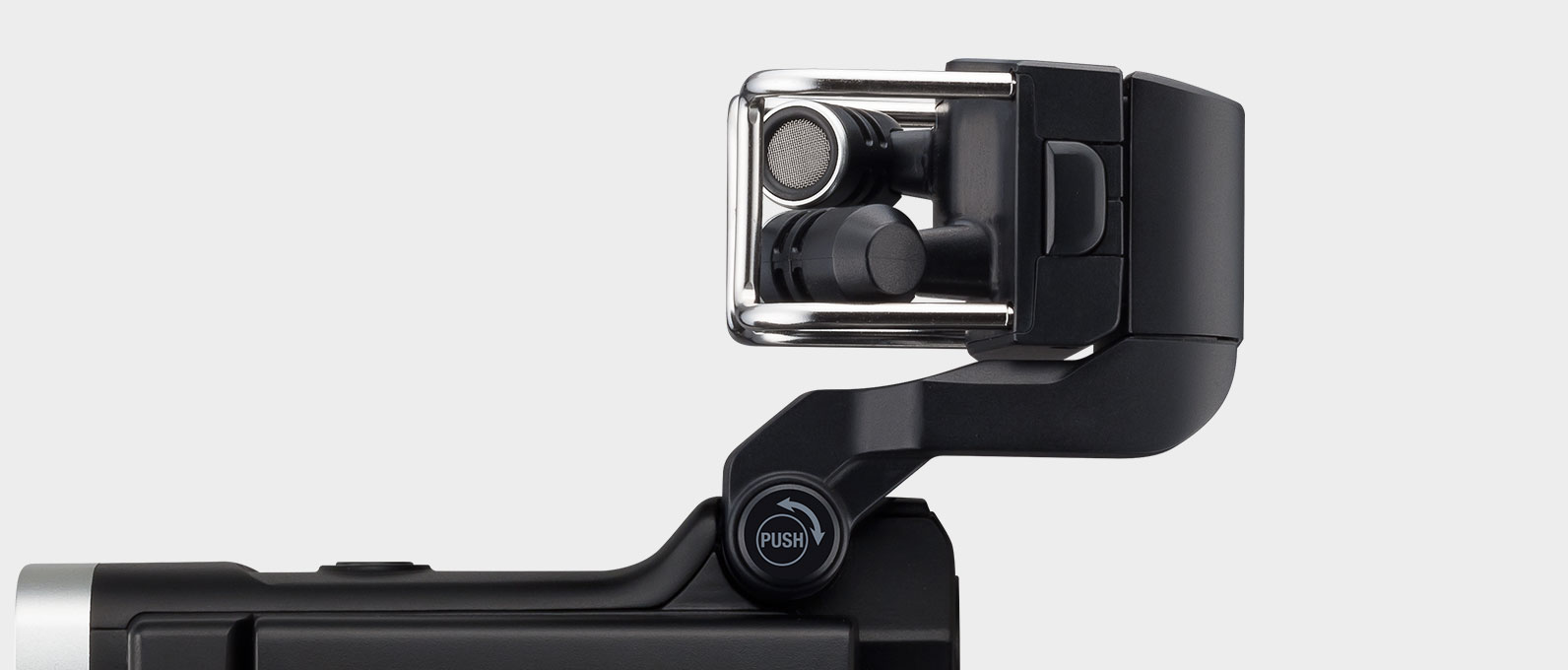 XYH-6 Large Diaphragm X/Y Capsule
Audio so clear, it's like you're there.
The XYH-6 capsule allows you to create realistic stereo recordings in every kind of environment. It adds dual large diaphragm mic elements with adjustable width — choose 90 degrees for a more focused sound or 120 degrees for a wider stereo image. It's a great choice for live recording and for capturing sound effects in the field.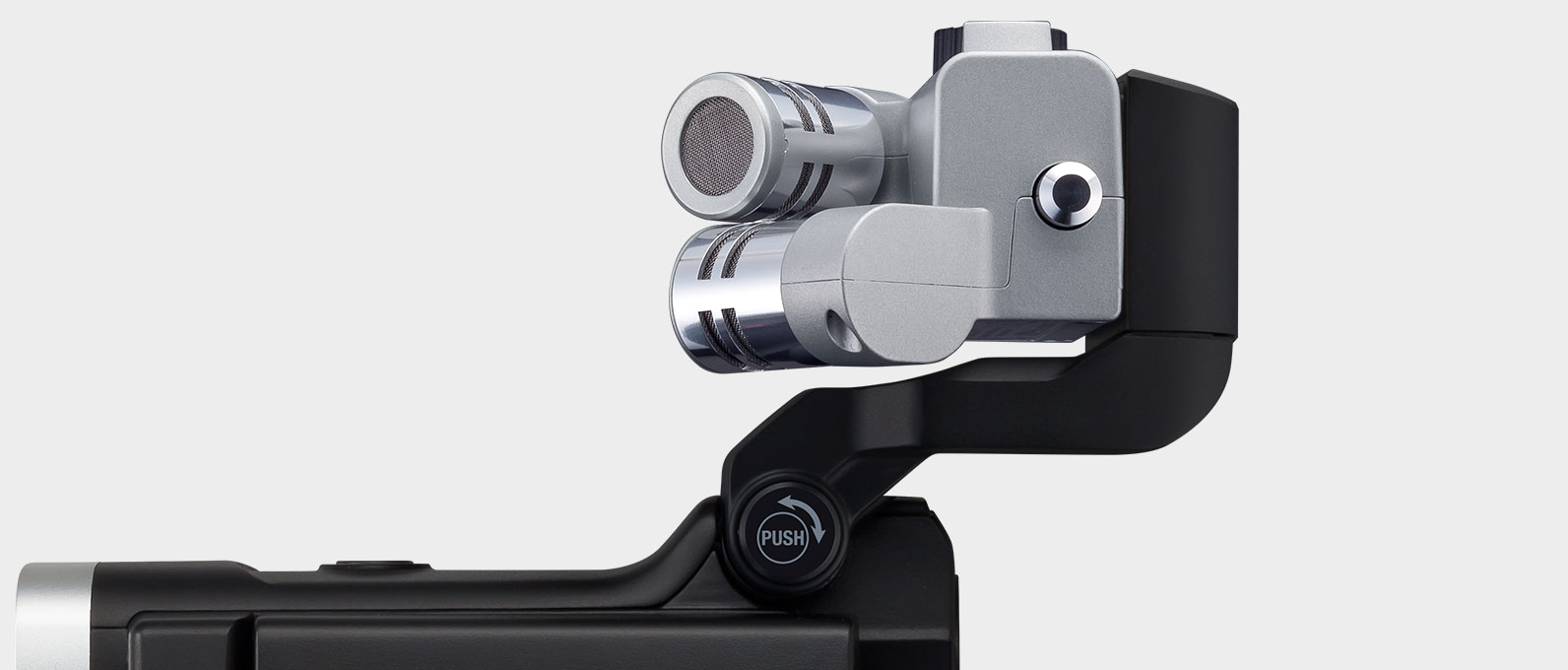 XYH-5 Shockmounted X/Y Capsule
From jet engine to pin dropping.
The two matched unidirectional condenser microphones in the XYH-5 capsule are housed within an advanced shockmount housing to minimize vibration and handling noise. The design of the XYH-5 also allows it to handle extremely loud sounds, making it perfect for use at live rock concerts, for SFX work, and for electronic newsgathering.
MSH-6 MS Capsule
Mid-Side possibilities.
Mid-Side recording allows you to precisely shape your sound. The MSH-6 MS Capsule contains dual mic elements: a forward-facing, unidirectional mic (the "Mid") and a side-facing, bi-directional mic (the "Side"). They capture a fully mono-compatible stereo image, making the MSH-6 ideal for film, video, and television projects.
SGH-6 Shotgun Capsule
Focused sound, compact size.
The SGH-6 Shotgun Capsule adds a professional-quality, highly directional microphone to the Q8, creating the perfect setup for broadcast and ENG (electronic newsgathering) applications. Three elements combined with digital signal processing inside the SGH-6 give you the highly directional pickup power of a conventional shotgun mic in a unit only half the size — great for recording dialogue and narration with no intrusive mic in the scene.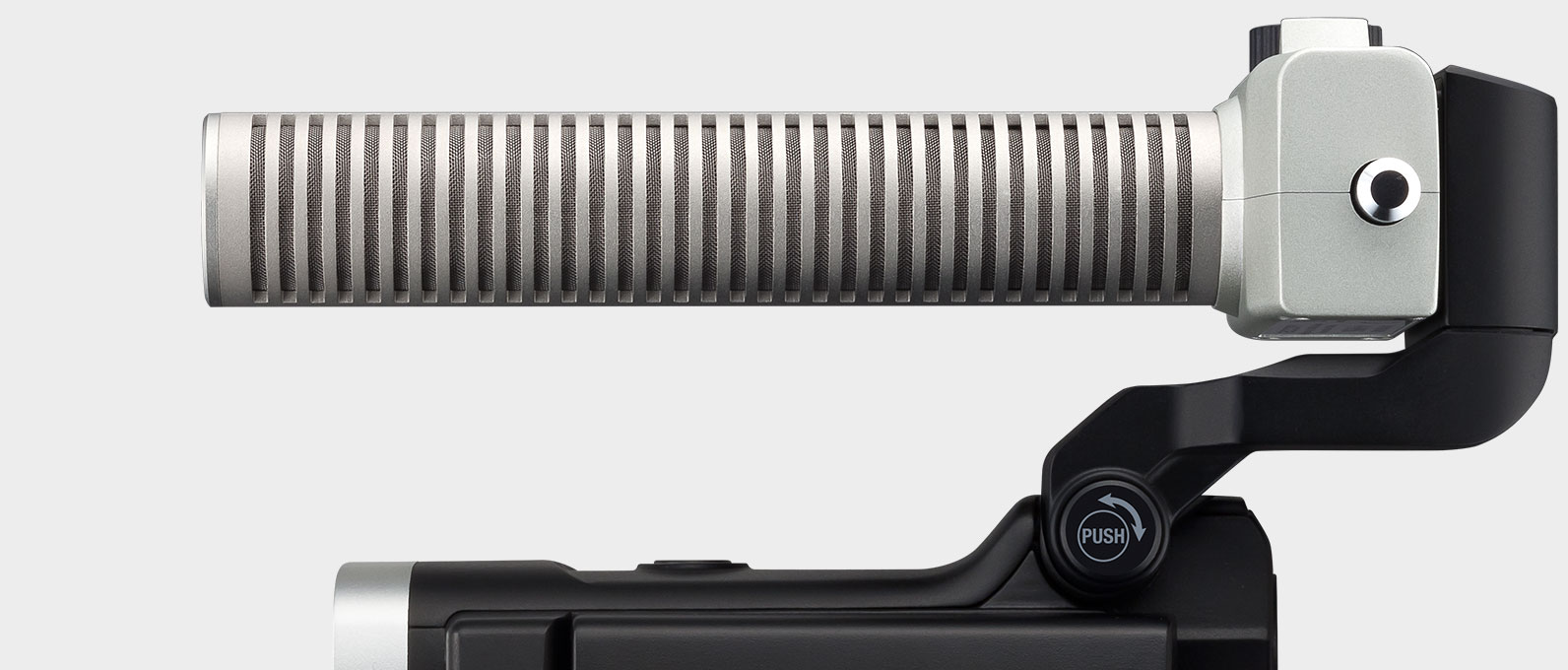 SSH-6 Stereo Shotgun Mid-Side Capsule
The best of both worlds.
The SSH-6 Stereo Shotgun capsule adds a super-directional mic for capturing sounds directly in front, plus a bi-directional one for capturing ambient sounds. It's ideal for location recording, allowing videographers and content creators to capture dialogue or narration with the center microphone and mixing in the desired amount of environmental sound captured by the side microphone.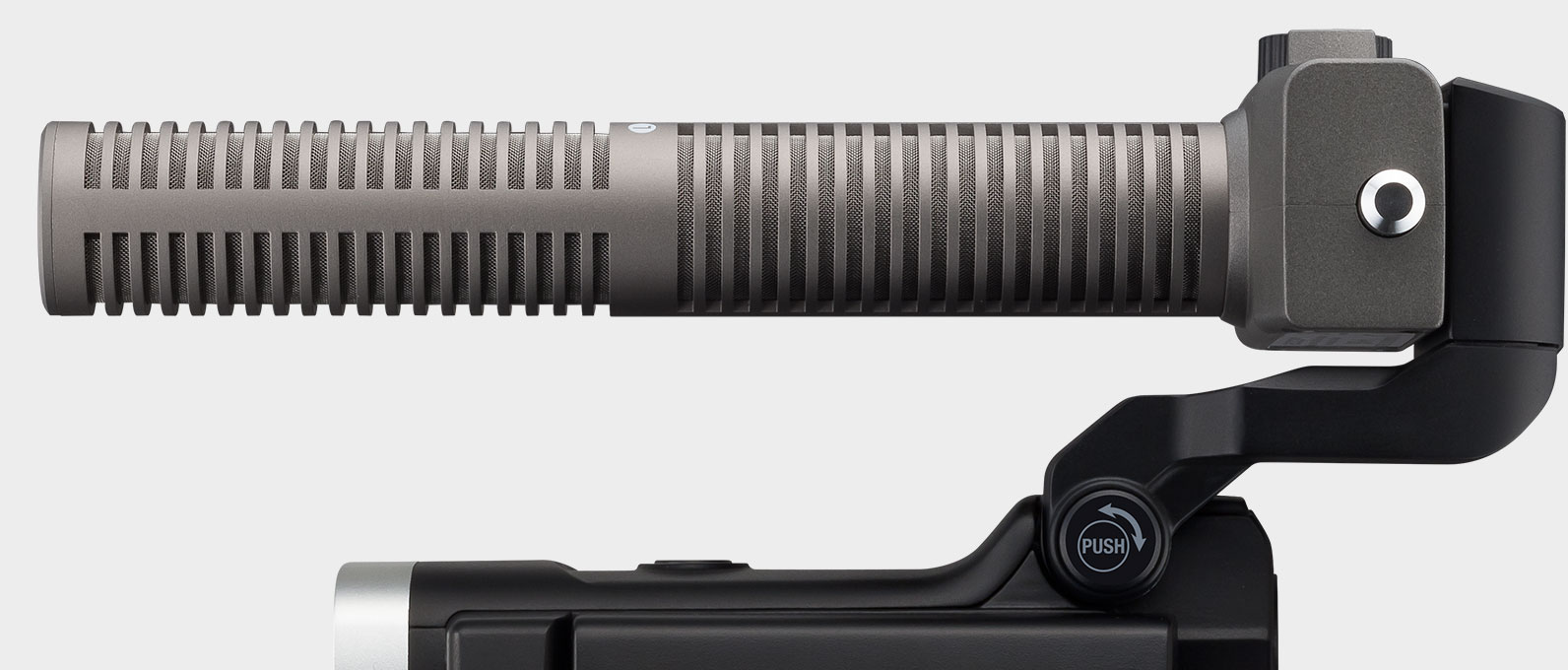 Your Go-To Tool
Whatever you create,
wherever your imagination takes you.
Whether you're a musician, indie filmmaker, podcaster, blogger, teacher, or video pro, you'll find the Q8 to be the perfect creative companion.
Explore Applications