Portable Video Redefined
High-Resolution Audio Meets High-Definition Video
Zoom products have long set the gold standard for portable audio. The all-new Q4 redefines the state of the art in portable video.
It's All About The Experience
Professional videographers understand that the sound is as important as the scene. It's not enough to capture the sound of the ocean — you have to be able to feel the water bubbling beneath your feet. The Q4 delivers exactly that kind of experience. Its unique blend of high-resolution 24-bit/96k audio with high-definition 1080p video means never having to compromise on quality.
X/Y Recording
Stunning Stereo Wherever You Go
The Q4's wide angle X/Y microphone incorporates two matched unidirectional elements – mics that are especially sensitive to signal coming from directly in front, and less sensitive to signal coming from behind or from the sides. Advanced features such as the automatic/manual gain control and built-in low-cut filter, and the supplied windscreen allow you to capture great stereo sound both indoors and outdoors.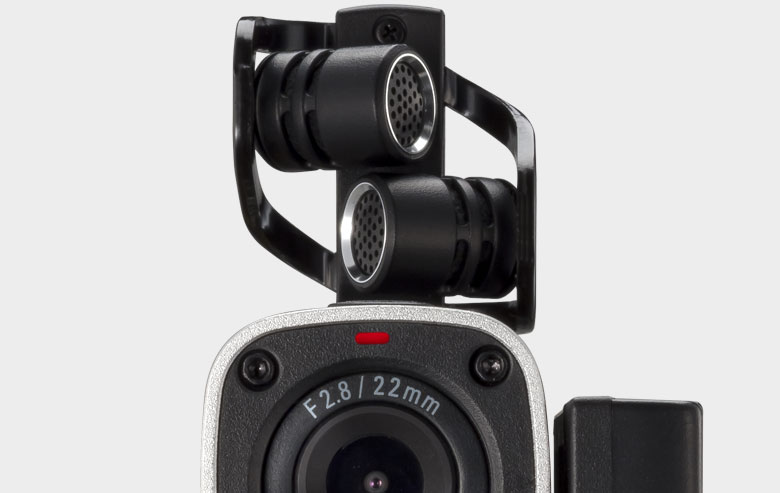 Expandability
Maximize Your Creative Output
The Q4's mic/line level input and multiple outputs (micro HDMI, mini USB, and line-level/headphone jack with dedicated volume control) allows it to be easily interconnected with other audio and video equipment for full-on production capability